Proposed Little River development back in different form after previously denied | Myrtle Beach News
LITTLE RIVER — A residential development proposed for one of the fastest-growing areas of Horry County is up for approval again, this time in a different form after being previously rejected multiple times over traffic-related concerns.
Nearly 200 townhomes were once proposed for 28 acres near the intersection of SC 9 and SC 57, a busy crossroads not far from Little River that is dotted with everything from national retailers, restaurants and car dealerships that is still expanding.
But after multiple denials by County Council, the developer of the failed project plans to resurrect it but in a different form after meeting with county staff.
Applicant Thomas & Hutton went before the Horry County Planning Commission on August 4 to request a third rezoning of the property to allow for the construction of 74 single-family homes with lots of 7,000 square feet each. During the meeting, the developer agreed to close off a proposed entrance on Calvary Road after concerns from nearby residents.
Planning commissioners approve the latest proposal but they only give recommendations, so County Council will once again have the final say if the proposed development is ultimately built.
The proposed 182 multi-family development was voted down at a June 21 Horry County Council meeting after a council member voiced his concerns that traffic at the intersection had "gotten way out of hand."
"I've given a lot a thought and any time I vote against a project," Councilman Mark Causey said at the June meeting. It's a really hard thing for me to do because I understand the property rights and everything involved in this. But given the circumstances with traffic in that area now, I just cannot support this at this time."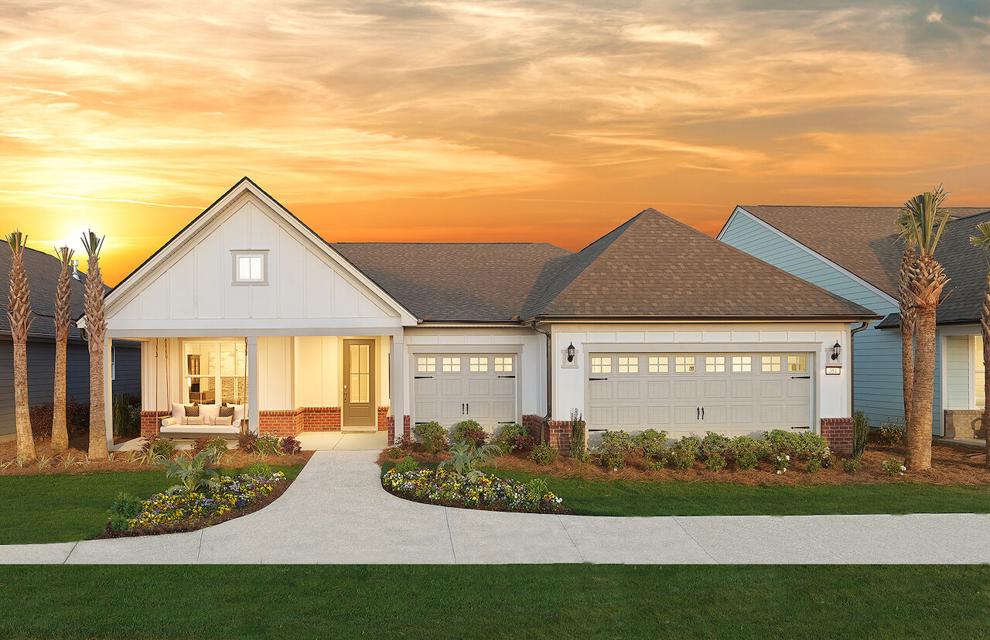 The June denial was the latest hurdle for the project after a similar plan failed in December when engineering firm Thomas & Hutton's request to build 125 townhomes on 18 acres was also unanimously rejected by County Council members who agreed with the Horry County Planning Commission's earlier recommendation that the proposed project not move forward.
Potential traffic concerns back then were also the major opposition against the development by the commissioners as the original plans only called for one entrance off the four-lane SC 9, and its short distance from the SC 31 on-ramp would not have allowed for the implementation of a traffic light.
But after adjoining vacant land was purchased to allow for a second entrance on SC 57, the proposal still failed. At the July County Council meeting, council members sent the proposed development back to the Planning Commission.
Growth in Little River continues to happen at the intersection of SC 9 and SC 57 — more commonly called Stephens Crossroads. The once-quiet northern tip of the Grand Strand grew by one-third in the past decade, adding nearly 3,000 residents.
In recent years, new businesses have joined mainstay Bell and Bell Buick-GMC along Stephens Crossroads including Bojangles, CVS, Dunkin', High Tide Outpost, Jimmy John's, North Strand Nissan and Palmetto Goodwill.
Food Lion and Tractor Supply are currently under construction on vacant land behind the CVS. Additionally, a Popeyes restaurant is planned for land beside the Dunkin' and a sign touting a future Freddy's Frozen Custard & Steakburgers sits nearby.
.