Making a Business of Fermentation | Community
Whether you're in a grocery store, at a farmers' market, or reading through a restaurant menu, it has become apparent in recent years that fermented foods have risen from a small, niche market into the mainstream limelight. Fermented foods like pickled beets and sauerkraut have been a mainstay for folks in the Mid-Atlantic region for decades. But new versions of these goods, featuring raw ferments, spicier ingredients and more complex recipes, are satisfying new taste palettes and offering a multitude of supposed health benefits to their consumers.
The ever-increasing popularity of the fermented tea beverage called kombucha, revered for its probiotics and gut-healthy bacteria, is part of this new wave of healthy, tangy foods that are being made and sold through small-batch producers.
In Pennsylvania's Lehigh, Northampton and Berks counties, a number of producers are showcasing their innovative fermented products through farmers markets, direct retail sales and wholesale distribution. Their patrons not only enjoy these fizzy and flavorful fermentations, but are also pleased to use products made of locally grown fruits, herbs and vegetables on nearby farms.
Laura Valasakos of High Point Kombucha in Allentown, Pennsylvania, began her foray into fermenting beverages by brewing small batches of kombucha at home. She had previously been on a linear trajectory to finishing her schooling with a degree in art and then a second degree in geography. But her food renaissance had already begun. She was beginning to understand the importance of knowing that what a person puts into their body really matters, and she wanted to share this lesson. The magic of kombucha brewing, of creating something with her own hands for others to enjoy, steered her in a new direction.
As she began to share her kombucha tea with others, she decided to make a go of it and launched her own small-batch kombucha business. She had recently read "Animal, Vegetable, Miracle," by Barbara Kingsolver, a book that explores the possibilities of hyper-local food sourcing.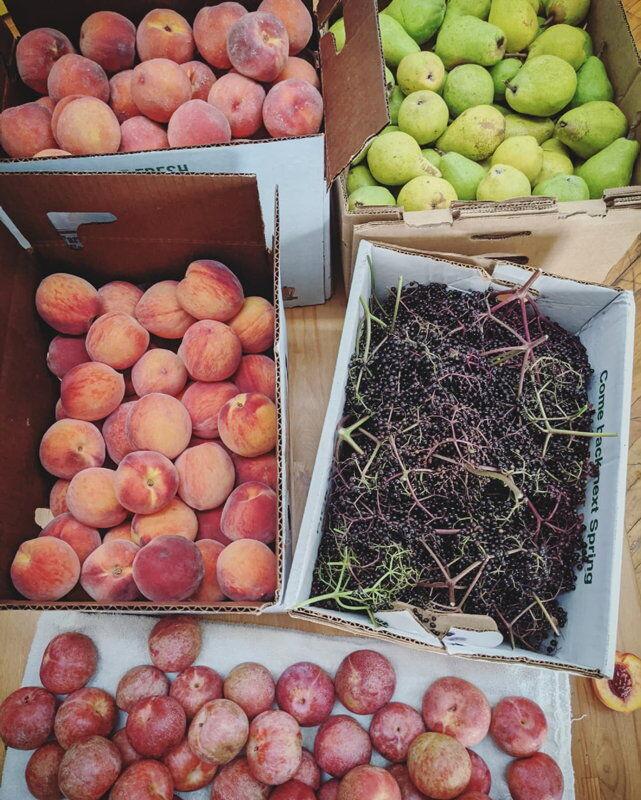 "And I thought, 'of course I'm going to do this,'" Valasakos said about being inspired by the book.
Her first sales venture was at a First Friday market in downtown Allentown. This was also where she first tasted fresh peaches from a locally grown CSA vegetable box. Valasakos knew she had to use these bright, fresh flavors in her kombucha.
Valasakos now flavors her fermented beverages with whole fruit. Her jump into farmers markets, coupled with her passion for the local food movement, positioned her perfectly when it came to sourcing.
"If you want a good product, you have to make choices," Valasakos said.
The unparalleled flavors of fresh local produce, coupled with the business-savvy strategy of freezing bulk produce while it's in season, instead of buying frozen later, exemplifies her process.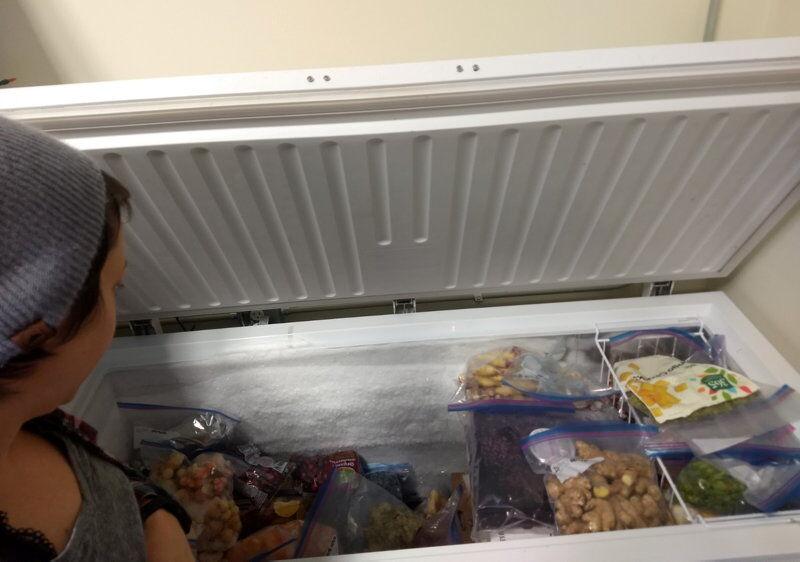 Over half of her sales are direct retail through her various seasonal farmers markets. At the markets, she shares the benefits and flavors of her kombucha with customers. At the same time, she explores and works with local farmer vendors, buying new and fresh ingredients to do more flavor experiments. She works with more than 10 farms to source her fruit, herbs and vegetables in season.
Valasakos sources some of her fruit for her kombucha flavors from The Berry Farm, an orchard in Berks County. Farm co-owner Stacey Mullen said she and the farm experience great satisfaction when others make products from their fruit.
"I love that we get the opportunity for people to experience our fruit in other local markets," Mullen said of the value-added products. "The relationships that we have with other local businesses is great. We all work together to provide our community with different ways to consume healthy."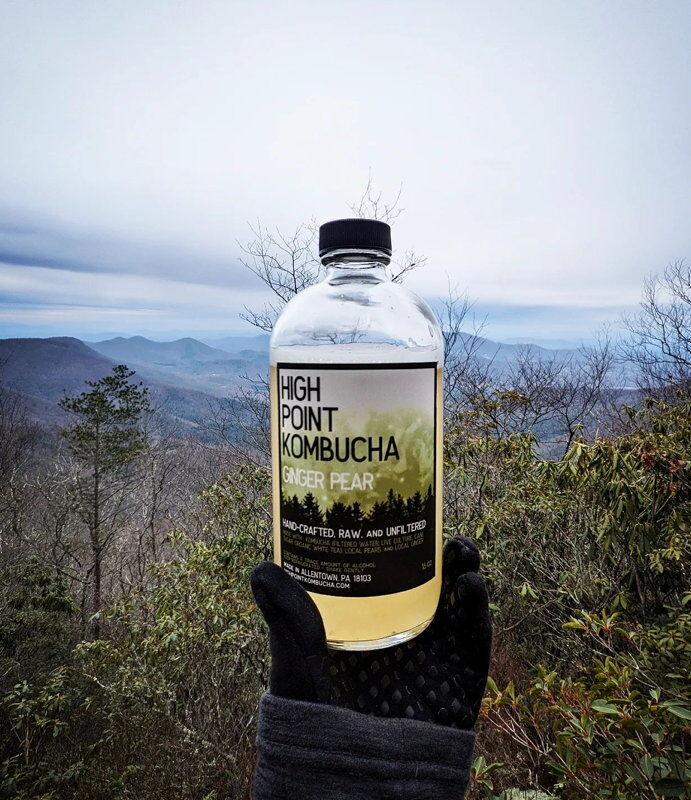 Valasakos has learned the differences between the juice and flavor of beets in the spring, summer and fall crops. Within her local farming network, she has been able to source everything from fresh turmeric and young ginger to basil, beets and hot peppers.
"It's such an incredible thing to be a part of," she said of her local food community.
And she looks forward to the new flavor adventures ahead every season.
"I definitely want to keep wowing people," she said about creating new kombucha varieties.
Another fermentation entrepreneur, Wendy Gollwitzer of The Cottage Kitchen Fermented Foods, was home brewing kombucha at her house and beginning to dabble in fermenting foods in 2015. Her husband was having some health issues, and she found that the probiotics from the fermentation process were helping him as well as keeping her family healthy.
She first sold some of her fermented foods to others at a garlic festival held by a nearby farm. The popularity of her early offerings, such as her 3C Medley – a fermented combination of carrot, celery and cauliflower – her ginger carrots and her fermented garlic, spurred Gollwitzer to expand into a commercial sales environment.
That same fall she vended at a winter indoor farmers market. Over the next few years her business grew to sell at several markets a week, including the popular weekly Clark Park market in West Philadelphia and another in Bryn Mawr. Gollwitzer describes her expansion as a grassroots movement, adding customers and markets as word of mouth spread about the health benefits and genuine tastiness of her products.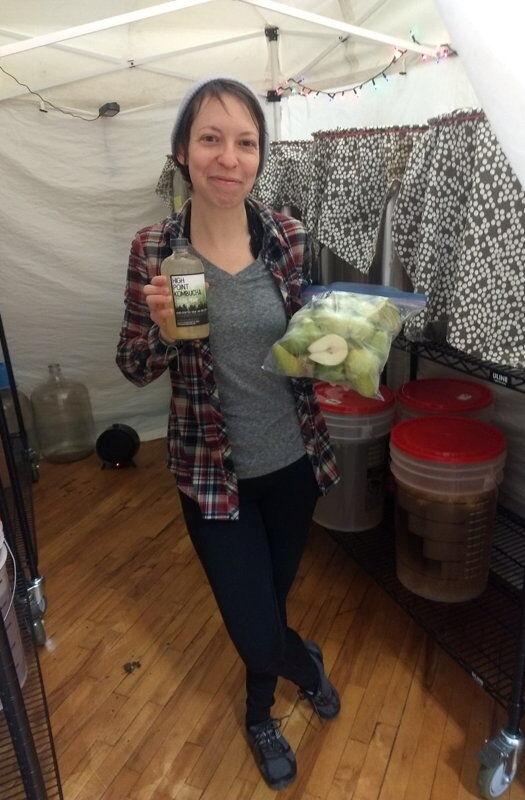 She brings in her garlic from Oley Valley Organics and most of her bulk vegetable needs come from Paradise Organics, a Pennsylvania farm whose owners helped start Pennsylvania Certified Organic in the late 1990s.
With the growth of her business, she moved her kitchen space five times in five years, she said. In the fall of 2018, Gollwitzer paused her fermenting and stopped her markets so she could move her equipment into storage for a big move. When she began again, she streamlined her product offerings and moved almost exclusively into a wholesale business. She now touts nearly 20 wholesale accounts, including four Giant grocery stores in her area.
Gollwitzer ferments 100 pounds of cabbage per fermenting batch in large 30-gallon drums to make 10-case batches. The process is controlled and efficient, the result of her fermenting work honed to precision over years.
The Cottage Kitchen Fermented Foods now carries three flavors of kvass — a fermented beet juice that originated in Eastern Europe — including an original flavor that is paired with garlic, as well as ginger and turmeric flavors. Gollwitzer has kept her kimchi recipe, which is a Korean style of fermented vegetables, as well as her Curtido, whose pickled cabbage origins hail from El Salvador. She also makes and sells raw sauerkraut.
The benefits of a raw pickled product, though it needs to be kept refrigerated at all times once canned, is an even higher concentration of probiotics.
For Gollwitzer, her customers may have started using her products to help with their own gut health, but now they buy and eat it regularly because they love the flavors.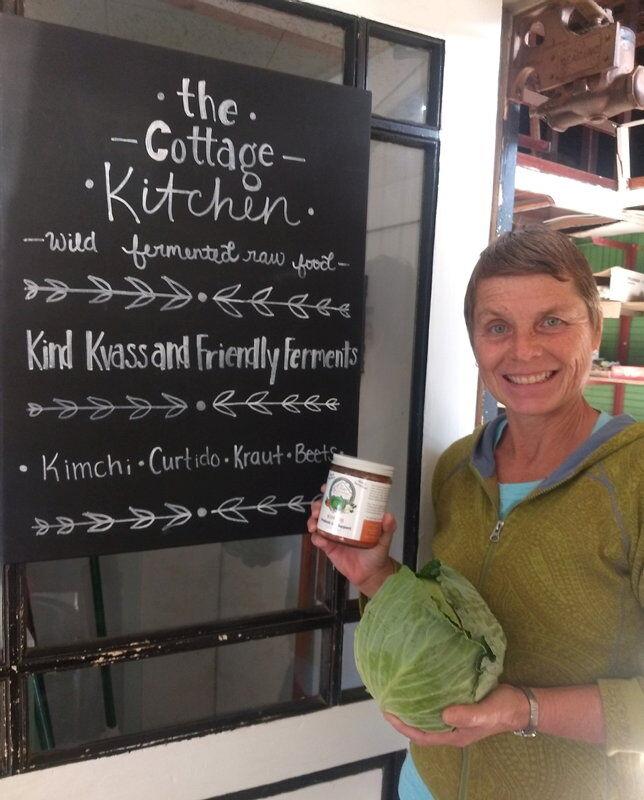 "You can count on the consistency," she said.
Creative entrepreneur Alexis Van Billiard of Clubhouse Kimchi found solace in the practice of fermentation during the lockdown months of the COVID-19 pandemic. Fraught with anxiety, she revisited an old kimchi recipe and began to make small batches of the fermented vegetables out of her house. Later, she sold some of this online and through the local coffee roastery and bakery where she worked.
She began her explorations in kimchi with store-bought vegetables, and focused on the vegan aspects of the recipe (traditionally, kimchi uses a real fish sauce that she omitted). She has tried small fermentation experiments along the way, and dabbled in kombucha. Then, as she made some bread deliveries to a CSA vegetable farm during her bakery work, she picked up excess farm produce and enjoyed working with the incredibly fresh vegetables.
"I really like being able to experiment," she said of her processes working to ferment new and different vegetable combinations.
Kegan Hilaire, the owner-operator of Blackbird Farms and a new and beginning farmer leasing land through Lehigh County's Seed Farm incubator program, approached Van Billiard about collaborating with some of his seasonal produce. With his fresh farm produce, Van Billiard made sauerkraut as well as a carrot kimchi that Hilaire sold to his customers.
"I get so much joy when someone likes this," said Van Billiard of her ferments.
.